LUBSAT TECHNOLOGIES PTY
Dstv communal installations Johannesburg | Pretoria | Durban | Sandton


COMMUNAL DSTV DISH INSTALLATIONS SERVICES

DSTV communal dish installers and designers of Communal TV systems in Johannesburg , Pretoria and durban, lubsat installs communal systems all over  south Africa and botswana,  We cater for dstv System signal distribution Planning designing and commercial dstv upgrades. Digital signal processing services (DSP) Small tv networks (SMATV) and technicians for communal dstv
What is a Communal dstv installation ?

A dstv communal dish installation is a system designed to distribute dstv signal from one single dish to all the units in the Complex, Estate or Hotel. A Dstv Communal TV system works for the entire building and allows anyone in any apartment to get Dstv. Installation types may include Dstv over fibre,  IP overlay, Dvb-T2 , SMATV, MATV, SATCR  single systems.
LUBSAT is a leading dstv communal dish satellite installation company.
We are installers of communal dstv systems, satellite Headend distributions installation of DSP systems for commercial dstv complex. We upgrade maintain and install commercial dstv services in South Africa. Multi unit dwelling dstv systems are the future to Multichoice installations.. Multichoice africa recommends that all installations for complex or MUD systems for dstv must be able to support Future high Band channels,
Communal dstv Wireless installations are being tested , This will enable wireless signal distribution.
Wideband new communal installation integration with fibre distribution can be installed now with our new technology systems launched 2020
DStv communal  / Commercial installation Explained
Communal Dstv systems provide a TV signal to every room or property within a building without the need for multiple satellite dishes or digital TV aerials. This kind of installations can be done for business, school, hospital, hotel or other commercial premises and different setups depending on the Engineering of the building or Estate
Lubsat technologies we are engineering tomorrows communal and commercial Housing projects with the latest innovative technology by accredited technicians
Types of Dstv communal or MUD installations
Dstv over Fibre.
UNICABLE SATCR SYSTEMS.
DSTV IF DISTRIBUTION
DSTV OVER IP (INTERNET)
DSTV OVER FIBRE SOLUTIONS ~ SYSTEMS
Video of dstv communal Dish installation service
Video on the left is an illustration of communal dstv dish installation,  This is a single small module of the 8 stations at the complex, only one cable is run to each apartment but carrying Dstv signal, Terrestrial and digital Signals at the same time. Its called a mix in communal installation language. The system serves to cater over 44 units, Each of them using  2 dstv explora and universal decoder simultaneously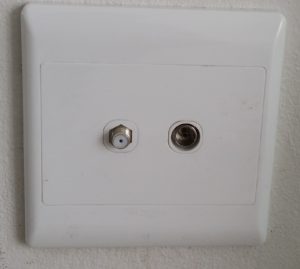 COMMUNAL vs RESIDENTIAL

Communal Dstv installation for areas with large settlement or gated community. This kind of installation is cheaper in the long run in that not every resident has to set up there own dish systems. Owners of large Multi unit dwelling buildings or residential can do this to have their buildings to have a wire and dish clutter free building. Tenants are well assured of low Dstv installation costs. commercial dstv for hotels and guest houses See commercial page

GO COMMUNAL

A DSTV communal dish system installation is mostly for big apartments and large complex dstv dwellings. We install these communal systems for our contractors in Johannesburg as per multichoice new regulations. All multi dwelling dstv systems that do not meet the new regulations Will have problems with the dstv explora users as it will require all four satellite quadrants. see letter from dstv . Dstv upgrading channels to high frequencies is your complex compatible ?

CONTRACTORS
Contractors looking forward to our 
services can fill in the Quote Me
form, 
We offer free quotations on large 
dstv communal installations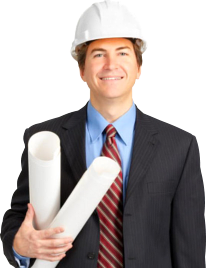 DIGITAL PROCESSING SAT Engineers of all large distribution systems on communal dish networks?
DISH UPGRADE

DSTV COMMUNAL DISH UPGRADES - DSTV over FIBER  We are upgrading all old communal dstv dish systems in Johannesburg with two cable structure to new advanced SATCR single cable , Four cable installation or Fiber source systems, future dstv will need HL VL HH HL quadrants. This is the new standard installation as per multichoice dstv installation standards
DISH SETTINGS
Dstv frequency settings on a single
modulated communal dstv installation
Find communal dish settings here
Follow the procedures and configure the
settings in the decoder, This will enable
the explora and other decoders to pick
up the signals.
Communal installation settings 
Visit our dstv communal dish installation
forums to see what other installers or End
users have to ask and share
Communal dish
MULTI UNIT DWELLING

Engineers of all large distribution systems on communal dish networks,High SAT frequencies, we are not only dstv installers but also professional engineers in analogue and digital frequency processing over large communal installation systems, complexes, Hotels, housing projects We offer high professionalism and quality satellite and communal installations. see Commercial hotel distribution installation
GALLERY OF OUR DSTV COMMUNAL FINISHED PROJECTS
A few of the communal designs our installers could share with you
COMMERCIAL DSTV ACCREDITED INSTALLERS
SHORT LIST OF OUR CONTRACTORS 2019






COMMUNAL DSTV FREQUENTLY ASKED QUESTION